This will be your 5" x 7" postcard that will mail to up to 5 of your loved ones.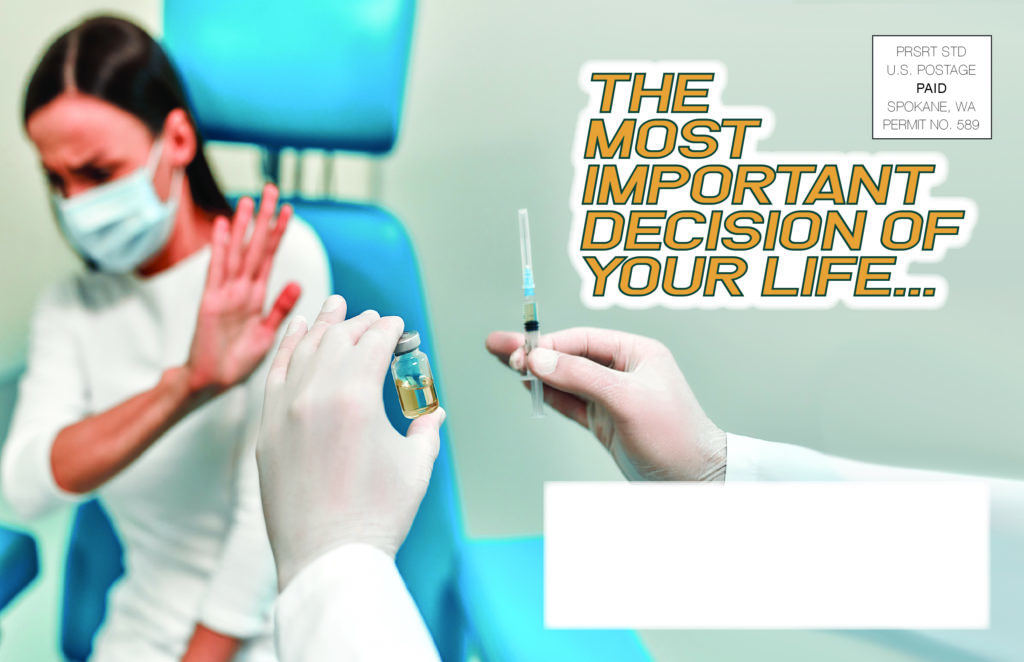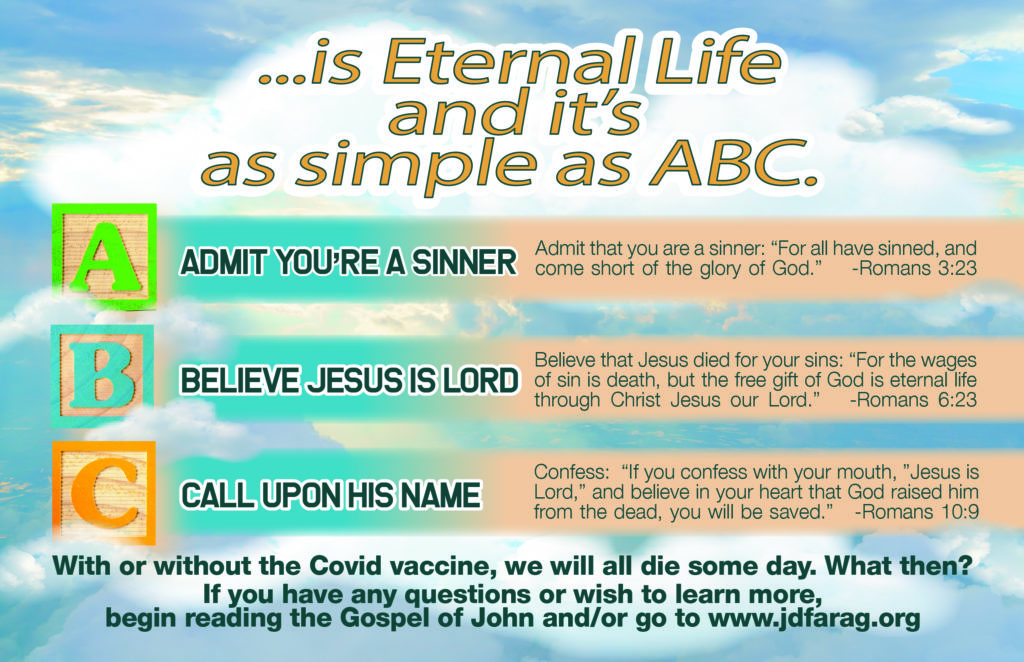 This is a non-profit evangelistic site developed for your free use. It was inspired by and is provided in conjunction with Calvary Chapel Kaneohe and http://www.jdfarag.org It is intended to help you reach out to a loved one(s) whom you may not otherwise have an opportunity to share the Gospel with in a meaningful way. Do NOT consider this the only means of sharing the Gospel. Consider this a possible door opener, giving you an opportunity to follow up personally after the mailing arrives.
Because we are doing this at no charge to you, we are asking that you request no more than five personalized mail pieces. Our only request is that you prayerfully consider following up with those we mail to for you. The Master's Mail will print and mail roughly every other week to those names and addresses that have been submitted prior.
We cannot guarantee a delivery time by the USPS. Allow 1 – 2 weeks for most mail pieces to be delivered anywhere in the USA. Foreign addresses, if any could take 1 – 4 weeks depending on the Country and the current protocol for Covid restrictions. Please be extremely deliberate with foreign addresses as the postage for each one is $1.20 each so it is important that your address be accurate. We have no means of validating a foreign address.
For U.S. addresses, we CAN validate and ask you to do so prior to submittal. It is quite easy.
Go to the USPS site https://tools.usps.com/go/ZipLookupAction_input and input the address, city, state, and zip code. Once you submit the address online you will receive a reply immediately If the address is good or not. If it is a good address, you will receive a zip+4 which you can add if you choose to do so (not required). If it is NOT a recognizable delivery address, according to the USPS, you will receive an error message telling you so. Either get the address corrected or we will not be able to mail to that person.